Yannis Paterakis, a fisherman from Sougia, uses his traditional wooden caïque for excursions, taxi boat trips, and regular trips to Lissos and Tripiti.
​
The regular trip from Sougia to Lissos is at 10.00 and its return is at 15.30. The cost is 4 euros per person/one way. It runs from April to October when the sea conditions allow.
​
You can also book Yannis all the way to Paleochora in the West , Agia Roumeli, and Agios Pavlos, in the East. If you wish you may stop on the way at Lissos, Anidri beach (Gialiskari), Agios Antonios, Tripiti and Domata.
​
The slow pace of a traditional fishing boat may not be ideal if you want to get to any of these places quickly, however it is more comfortable and ideal if you want to enjoy the passing landscape or take photographs.
​
It is also possible to arrange fishing trips.
Cruises Yannis in Sougia
Cruises Yannis in Sougiaannis Sougia
Cruises Yannis in Sougia
Cruises Yannis in Sougia
Cruises Yannis in Sougia
Cruises Yannis in Sougia
Cruises Yannis in Sougia
Cruises Yannis in Sougia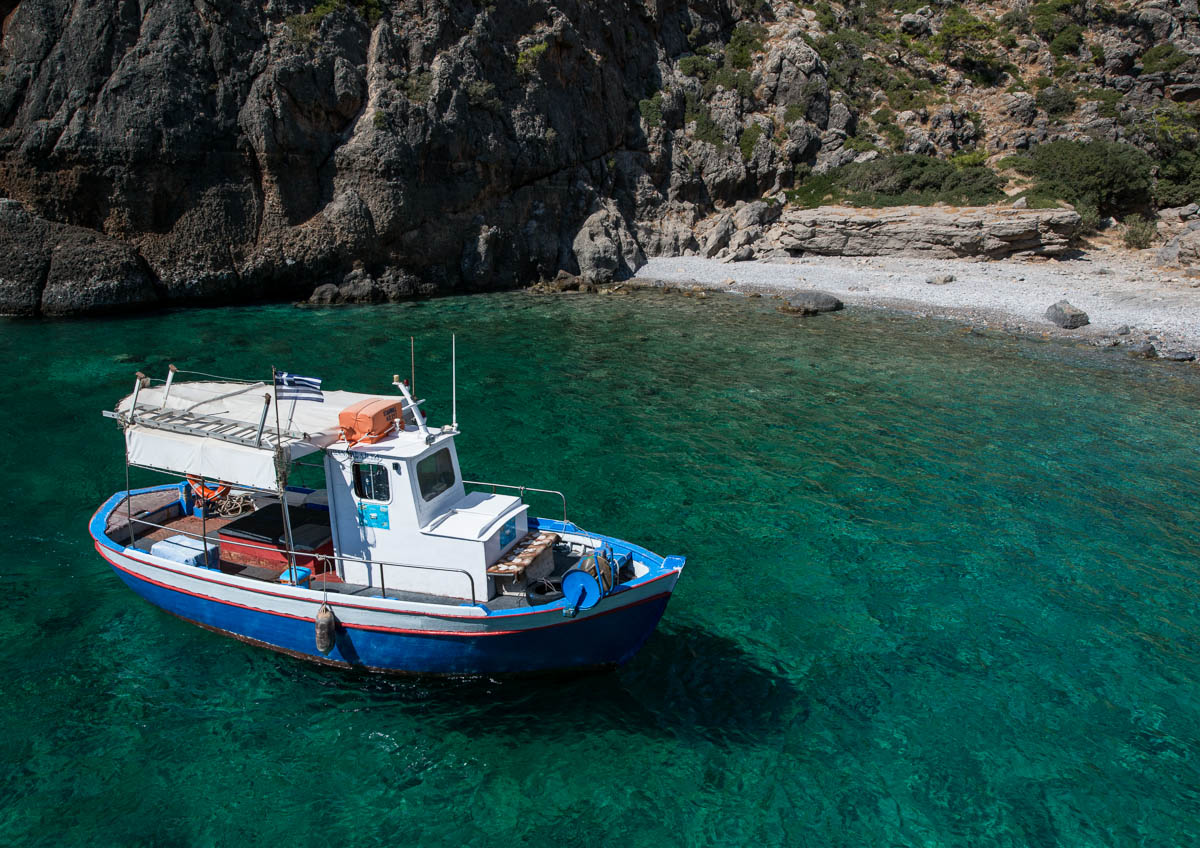 Cruises Yannis in Sougia
Cruises Yannis in Sougia
Cruises Yannis in Sougia
Taxi Boat Yannis
Sougia, Selinou, Hania, Crete
Postal Code: 73009
Mobile Phone: +30 6973220472
Mobile Phone: +30 6985976206
Location: Google Maps
By sending us an email, making an online reservation, or subscribing to our mailing list you accept that you have read and agreed to the privacy policy of our website.